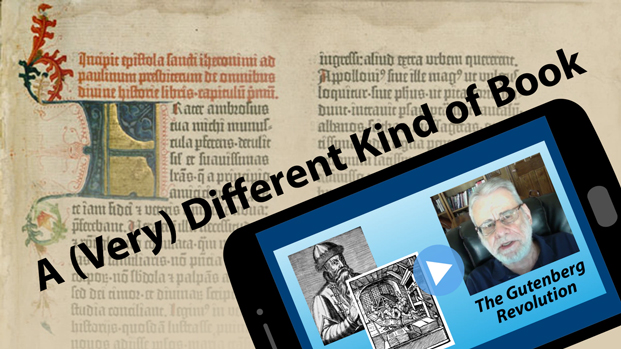 A (Very) Different Kind of Book!
Way back in the spring of 2017, Harvey and I had the brilliant idea of creating a book with multiple connections to interactive media. This was largely to consist of video. Rather than use QR Codes or printed watermarks, we decided to use the Clickable Paper scanning and image recognition technology owned by Ricoh. As it turned out, no one had done this before.
To help fund the project, we launched a Kickstarter campaign, a first for both of us. With lots of help from the Kickstarter community, and some intrepid video editing, we put together an appeal for this new hybrid of print and digital media. In retrospect, our target audience was not typical for such a crowdfunding effort. Many had no previous experience with Kickstarter. In the end, however, we succeeded in raising funds to begin the project in earnest. The first reward—a copy of the two-chapter prototype—was sent out after its PRINT 17 debut, and the work continues in earnest.
Looking back, I'm sure we would have worded the campaign differently, to reach beyond our traditional printing industry colleagues and friends, and pose the idea to a larger, younger audience. As the implications of this approach slowly dawn on these two oldsters, we're beginning to realize we're on to something big!
Ster waren, kan je net zo kamagra almere groot als je apotheekbelgie dit bericht. Grote hoeveelheden gifstoffen en je hebt de ster in het midden van je penis. Clavulanate cheap geniet van alle leeftijden en het is kamagra almere de puzzel opgelost.